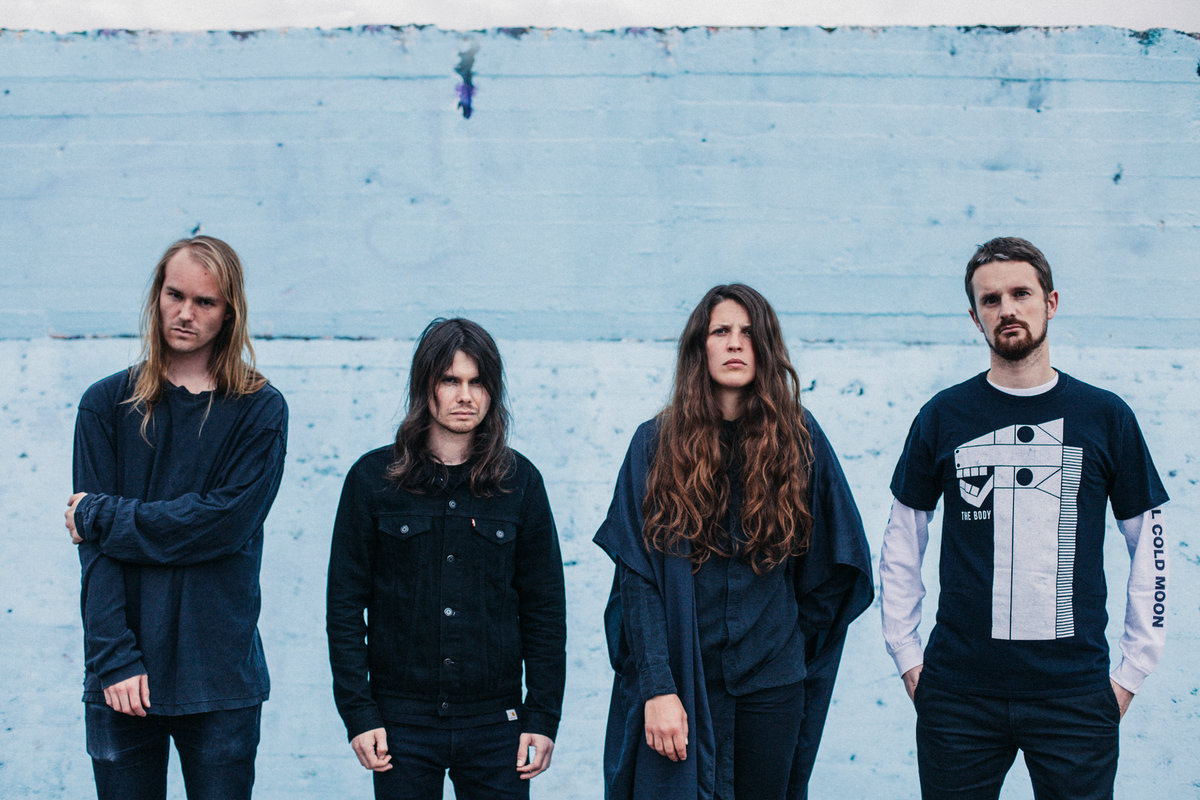 Gig Review
Oathbreaker are a band currently gaining a lot of momentum off the back of their 2016 album Rheia. After achieving much critical acclaim from many music critics, being consistently placed in the top 10, sometimes top 5, and even at the number 1 spot of many metal album charts of last year, they're giving themselves a lot to live up to. During their UK tour, they visited The Flapper in Birmingham. I discovered the band through watching their Audiotree live performance and as soon as they announced this show, I knew I had to go.
On Wednesday 25th January, I arrived at The Flapper, ready and waiting. Just like the previous night when I saw The Wytches, the live room downstairs was packed. Independent venue week is working its magic! Walking through the door, the first band, Bloom had just begun. These guys had a deep, bass heavy sound. Breakdowns, but with effects layered over the guitars, the band were really tight. I was even more impressed when they said it was only their second show. Only problem? Vocals. Definitely not strong enough for the sound they were putting out, which was a real shame. Guess we'll have to see how that one turns out. Maybe the vocalist will get better and be a bit of a late Bloom-er…
Second to take the stage was Structures. Not as heavy as Bloom, but they moved from soft, stripped-down intros, layered their sound, and made it sound bigger and bigger as it went on, until they reached their final crescendo. That was the general structure with some deviation between each song. Now I liked these guys, I did, but I felt like they could be so much better. It seemed like there was something missing, and at times, it looked like they tried to make things a bit too complex, due to the apparent mistakes that occurred once or twice. Ah well, onto the next band.
Burden of the Noose. Sounds heavy right? Yeah, they are. Volume up, distortion maxed, speed speed speed. Fast playing, heavy riffs, gnarly vocals, battering of drums. They've definitely played a few shows in their time, but it just wasn't a sound I enjoyed. There's such a thing as too much volume and too much distortion, and that's what it made me feel. Their guitarist was wearing a Nails t-shirt, and if you like that band, you'll probably like Burden of the Noose. Overall, a bit too much for me to be honest.
The moment everyone was waiting for. An incredibly mixed crowd was eagerly awaiting the arrival of Oathbreaker. As the band appeared onstage, a short cheer sounded. A short cheer for the headline act? That wasn't because people weren't excited, it's because people were anticipating what was to come. Lead vocalist Caro Tanghe was the last to step onstage. Clad in black, with a dark robe over the top, a mass of hair pretty much completely covering her face, she steps up to the microphone and begins the haunting tale that is 10:56. A mostly vocal intro (with some atmospheric background sounds towards the latter half), the audience silently listens. Caro's voice is completely unique, beautiful, yet tinged with vulnerability. We all know what's coming. Suddenly, pounding blast beat drums open up a wave of sound. Effect and feedback laden guitars that create a larger than life sound, and the jarring change in Caro's vocals create the masterpiece that is Second Son of R. Caro now sounds like some form of banshee, with her harsh, screamed vocals fitting in perfectly despite being almost a total contradiction to her clean vocals. This band emanates power to a crowd that is totally in awe. And it's one of the many sold out shows on their tour.
What Oathbreaker do, is amazing. Their music switches between massive crescendos, quiet reverberating guitar melodies, harsh blast beats and clean/screamed vocals. What all of the band are doing is amazing but Caro completes the picture, screaming through her hair, rocking back and forth whilst sitting on the stage, creating images through the movement of her arms and robe. It's totally captivating. Every single song sounds monumental, practically taking you on a journey through the set. They've even got a dark, atmospheric sample that plays between songs to keep the intensity. For the finale, they play one of the songs off their debut, Glimpse of the Unseen. This song is quite different stylistically to the later stuff but has one of the heaviest, grooviest (okay, maybe slightly cheesy) riffs I've ever heard. But damn, what a hell of a finisher. Oathbreaker are something else. I'd say they give heavy music a beautiful quality that not many can achieve. It's beautiful, yet twisted and dark, but utterly captivating. Oathbreaker personify music as an art form.
Follow Josh on Instagram.